What is Chase'n Access?
Chase'n Access is a membership club that was designed specifically for those of you wanting and looking for a place to hunt…
Receive an affordable way to hunt private land for 5 days of self-guided hunting access to prime hunting areas in 680.The your rainbow ram. Your pot of gold at the end of the rainbow!
Chase'n Access Membership Includes: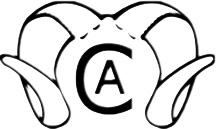 An opportunity to hunt the golden ram
Affordable self-guided hunting
Private land
FIVE days of hunting access to prime hunting areas in 680