History: Chase'n Access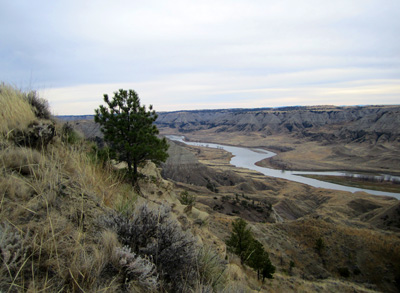 In 1986 Bill Brown bought 2000 acres of prime sheep habitat, which joined the family ranch, which was homesteaded in 1916. In 1987, Bill acquired his outfitters license and has run his own outfitting business, chase hill outfitters. Over the last 26 years he has taken over the family ranch running five hundred cows and farming three thousand acres of organic dry land crop, which makes a very diversified operation.
Between his private leases and federal permits Bill has over 2 million acres under his hunting business. Bill has developed an aggressive game management program using family and donating management youth hunts for deer management and obtaining trappers to control predators.
Chase'n Access is located northeast of great falls on the edge of the wild and scenic Montana Missouri River Breaks and the foothills of the historically rich bears paw mountains.
This Area 680 in the Missouri River Breaks for big horn sheep are second to none with the potential to produce the new world record.
As a member you will have the opportunity to hunt where the big boys roam. If you are one of the fortunate ones to draw that special tag, your membership will enable you to hunt on the private land.